Preparing For Your Newborn Session
Updated: Jan 1
Shooting a newborn session is definitely different than our family sessions at our chosen outdoor locations, but don't let that worry you! Fear not, I've got a simple plan for you below, laid out & ready to go. My goal is to make your session as smooth & easy as possible. I'm here to guide you every step of the way! Your newborn is such a wonder from God; so I want you to adore & fawn over how amazing your little love looks during his or her session, worry free! This is all a basic guide & suggestions; if your session doesn't go as planned DON'T worry. The most important thing is that we make baby as ready & comfortable as we can the day of his or her session.
BABY
Please make sure to give baby a good, long feeding either as I'm arriving for setup, or 10 minutes before my arrival. We want baby to be as calm & sleepy as possible so they'll fall asleep & stay in a nice long slumber during their session as we move him or her around quite a bit from spot or pose. If we're doing a lifestyle session, we still move baby from spot to spot or to whomever's arms just as much as I'd move a posed baby in & out of their swaddle or basket. Please do not allow baby begin to fall asleep until setup begins or as I'm arriving if you think baby will sleep for a long time. If baby is doing a posed session, I will make sure to bring a heating fan to insure little love is kept warm the entire time as we get those adorable nakey photos. If you're doing a lifestyle session, I still recommend your home to be nice & toasty.
It's always a great idea to have diapers, wipes, burp rags, & a fresh change of clothes nearby in case of any accidents baby may have or outfit changes in general. I also recommend having your own outfit changes set nearby ready to go as well. This will insure that every minute we have during your session, is used wise & well! Please have baby's bottle or mama ready to go for feeding since often, cluster feeding is necessary during sessions to calm them down in case of waking. I also recommend (if they use one), to have their binky or soothie pacifier (one that does not leave marks on baby's skin) close by as well; sometimes when transitioning, swaddling, or doing an outfit change, they need a little extra soothing. Again, insuring baby is fed as much as he or she wants, is key! We want them to be as sleepy as possible to capture the desired images. I will bring a sound machine with me to your session, but if you'd like to use baby's, that will mostly likely be the best option since that sound is the most familiar to him or her.
MOM & DAD
Heads up! I will be dressed as casual as possible (usually workout clothing since they're super flexible!). If you're doing a posed newborn session & do not planned to be photographed, don't worry about dressing up! As I imagine your home will be very warm for our newborn, I'd hate for you to wear anything that would make you sweat or be the slightest but uncomfortable. It's important for mom & dad to be just as comfy as baby! If you're doing a lifestyle newborn session or plan to be in any images, see my blog post "But What Do I Wear?" or consult with me to receive your very own private code to a site that will help you layout the perfect outfit choices! I HIGHLY recommend neutral colored clothing or very light versions of color to make sure you get that Light & Airy, dreamy signature look in my work. Do avoid words, graphics, logos, or busy patterns.
Mamas, I recommend having your nails clean or to the desired look. I've mamas in the past regret not having done something with their nails after they see what their hands look like in many photos with their new little love. Also, if you're dealing with dry or chapped lips, a quick swipe of chapstick or your favorite gloss can liven them up quite a bit & make a world of difference for your close-ups with your bundle!
SIBLINGS
If you choose to have any siblings involved in your newborn session, I recommend the same colors for them as mom & dad (lighter neutrals). Allow sister's hair to be natural or lightly done up (waves, light curls, or small bow) to ensure the images aren't too busy looking with bold colors or hairstyles. Same goes for brothers, maybe some jeans & a light top. Allow them to have snacks or quiet toys nearby so they're kept occupied in between their shots as well.
GET EXCITED
Now that you have a layout on how to prepare your newborn or family for your session, don't forget to allow yourself & your family to get super excited! After all, you're now only bringing new life into this world, you're starting a whole new chapter in your family's journey! I'm SO happy to have you & can't wait to see your brand new miracle!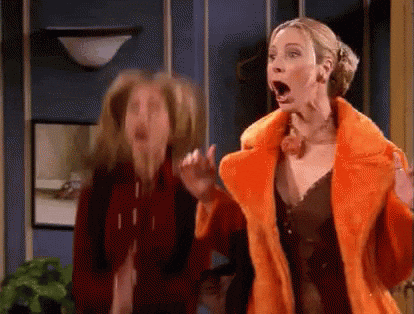 **all iPhone and Professionally shot images on this website are taken & owned by Emily Lollar Photography unless otherwise stated.